PEC-MAN Demo
Encouraging exercise and a healthy lifestyle through fun, interactive experiences
Teamwork
Workout as a team. Each push up denotes a plyometric input. One player controls up and down, the other left and right.
Socialize the Push Up
The arm is the perfect location to track muscle activations in the upper body.
Companion App
Use existing phones as a controller. Reminders will help motivate you to workout daily.
Habits can be good
Get in your thirty minutes each day. Make exercise a fun and interactive experience — motivate positive habits.

Human Biomechanics
We analyzed gait and muscle activation through motion capture and electromyography.
Electromyography
Electromyography measures muscular activation through electrical pulses.
Sensor Optimization
Understanding the body through data provides contextual information necessary for sensor optimization.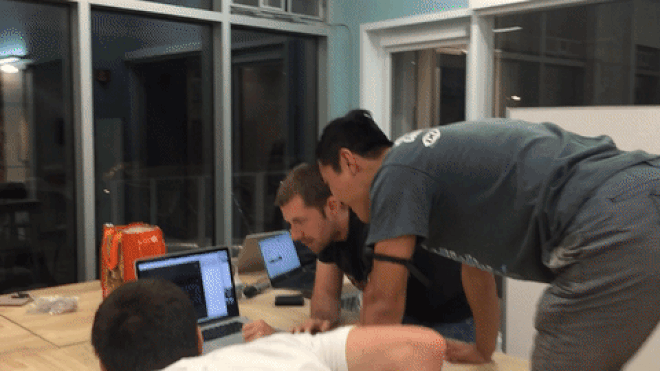 Analyze
Live data was captured to discover local trends and to establish motion habits.
Prototype
Created with 3D prints, Adafruit tri-axis sensor, laser engraving, and mBed ARM controller.