Reframe the water bottle
Optimize hydration in an increasingly health-conscious world
Statistics
75% of Americans are dehydrated each day — Medical Daily
69% of those interviewed have lost a bottle at least once.
Only a third of users wash their bottles at least once a week.
Stay hydrated with a hygienic bottle
Stays clean through hydrophobic steel etching and UV filtering
One bottle to conquer all
Clean your bottle with just a quick rinse. Micro-etching allows you to change what you drink any time with no leftover residue.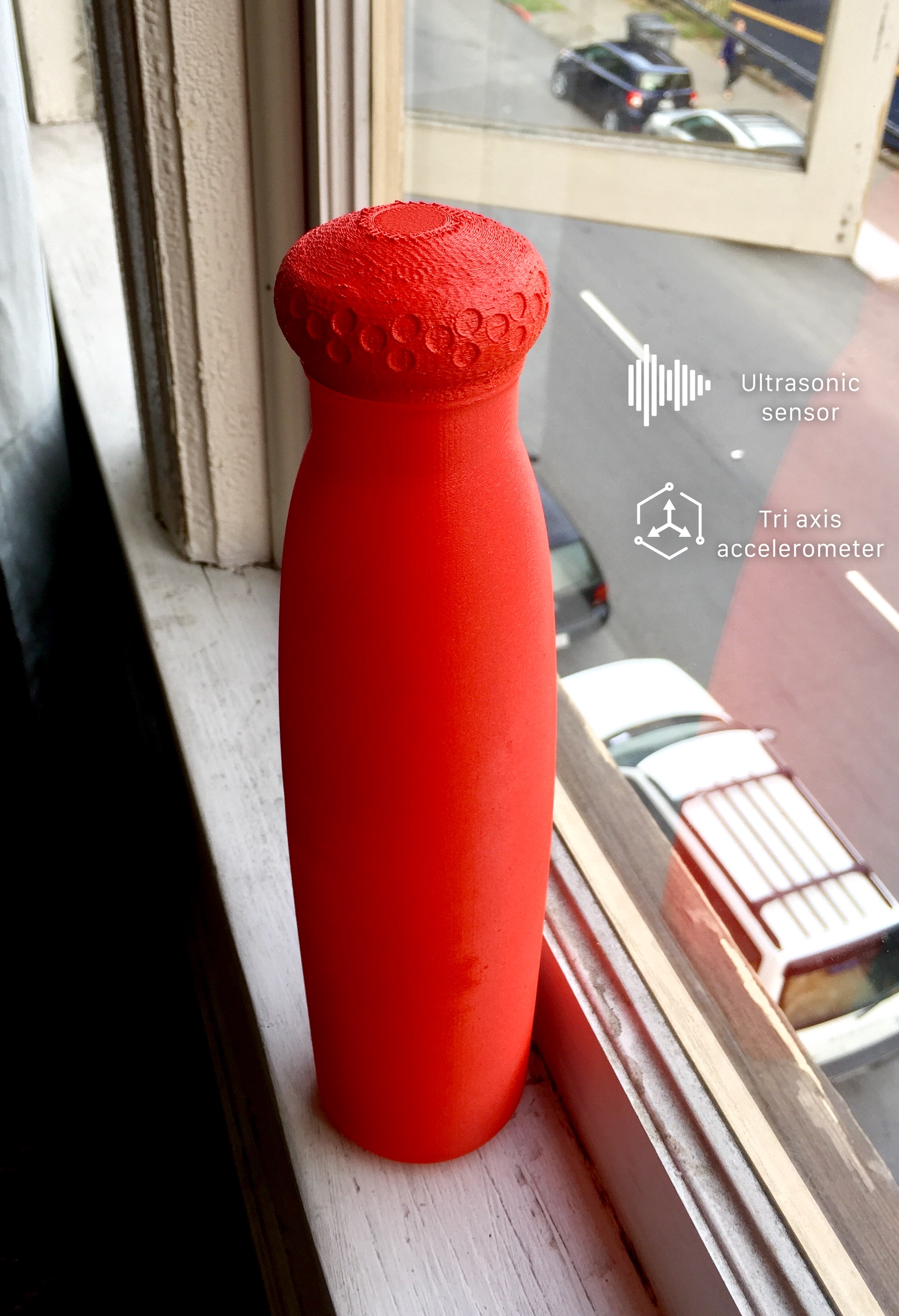 Connected to your water-intake
Track your water intake daily. Reminders keep you motivated to hydrate. And never lose your water bottle with geofencing.